Nora Ligorano Designs
Nora Ligorano, co-founder of the design studio Lost Link Designs, has been bringing her artistic sensibilities to the design field since the early nineties.
She has designed textiles and wall coverings for the Contract, Residential, and Hospitality markets, with a client base ranging from West Elm, Donghia, Maharam, Lentex, and J. Josephson, among others. Her designs work across platforms incorporating a keen sense of the hand to all her surface design.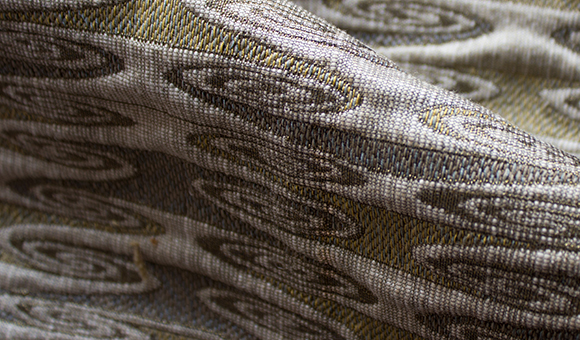 Pollock Associates Textile, original design by Nora Ligorano.
Inspiration comes from shape, color, text, misuse of text, humor, honesty of
intent. All of those things play in making something. The endless possibilities are always encouraging. - Maira Kalman